Island hopping – Balearics
Destination airport (from April until October)
Majorca – from many European airports.
Island mix from the whole list, optionally add a sailing week.
Ibiza – from many European airports.
Island mix from the whole list, optionally add a sailing week.
Minorca – from many European airports.
Island mix from the whole list, optionally add a sailing week.
You can mix your personal island hopping Balearics tour…
Experience island hopping on your favorite islands or mix your tour with sailing. ("Open jaw flights" are possible, for example, outbound flight to Ibiza with return flight from Majorca). Decide what is best for you and mix the desired hotels with sailing, days for relaxation or adventures and the duration of your stay.
[wptabs effect="slide" mode="horizontal"][wptabtitle]Individual island hopping Balearics[/wptabtitle] [wptabcontent]
IMPORTANT: Before clicking on Request below, please read some important tips that will help you mix your tour:
By clicking on

Request

the travel request form will open
After entering the travel period, a list with the approximate prices will appear
You will learn about possible island combinations, by clicking on the red markers on the map
The blue question marks will provide you with further information about island and hotel selection
Hotel selection is only possible after having chosen an island
In case you are not familiar with the Balearics yet, or mix island hopping for the first time:
Click on

Popular Balearic island combinations

above
Read the information given there and proceed by clicking on

Request
Create your own tour: Get more information about 'Popular Balearic island combinations' or directly click on 'Request' to mix your tour.
[/wptabcontent] [wptabtitle]Popular Balearic island combinations[/wptabtitle] [wptabcontent]
If you cannot answer the following questions yet:
Which Balearic islands should I choose? Which beaches? Which regions?
Yu may want to take a look at the most popular and recommendable combinations for 14 days:
Outbound flight to Majorca with return flight from Ibiza
Take part in the exhilarating nightlife of these islands and experience unrivalled parties
OR choose to discover the other side and visit breathtaking natural parks and caves
Outbound flight to Ibiza, after to Minorca, Formentera with return flight from Majorca
Enjoy a buzzing nightlife and amazing landscapes on Majorca & Ibiza
Discover the prehistoric sites and deeply rooted culture on Minorca
Unwind on Formentera, one of Europe's last true refuges
Choose, what is important to you: Please click on Request to start mixing your personal tour.
[/wptabcontent] [/wptabs]
Why are the Balearic islands a dreamlike holiday destination?
The Balearic Islands are a Spanish group of islands located in the western Mediterranean Sea, close to the east coast of the Iberian Peninsula. The four largest and best known islands are Majorca, Ibiza, Minorca and Formentera. Furthermore this archipelago includes a number of little islets, such as Cabrera, S'espalmador and Dragonera. The name Balearic Islands derives from the ancient Greek word bállein which means "to throw" and refers to the feared honderos that used to live on these islands in ancient times.
Balearic Islands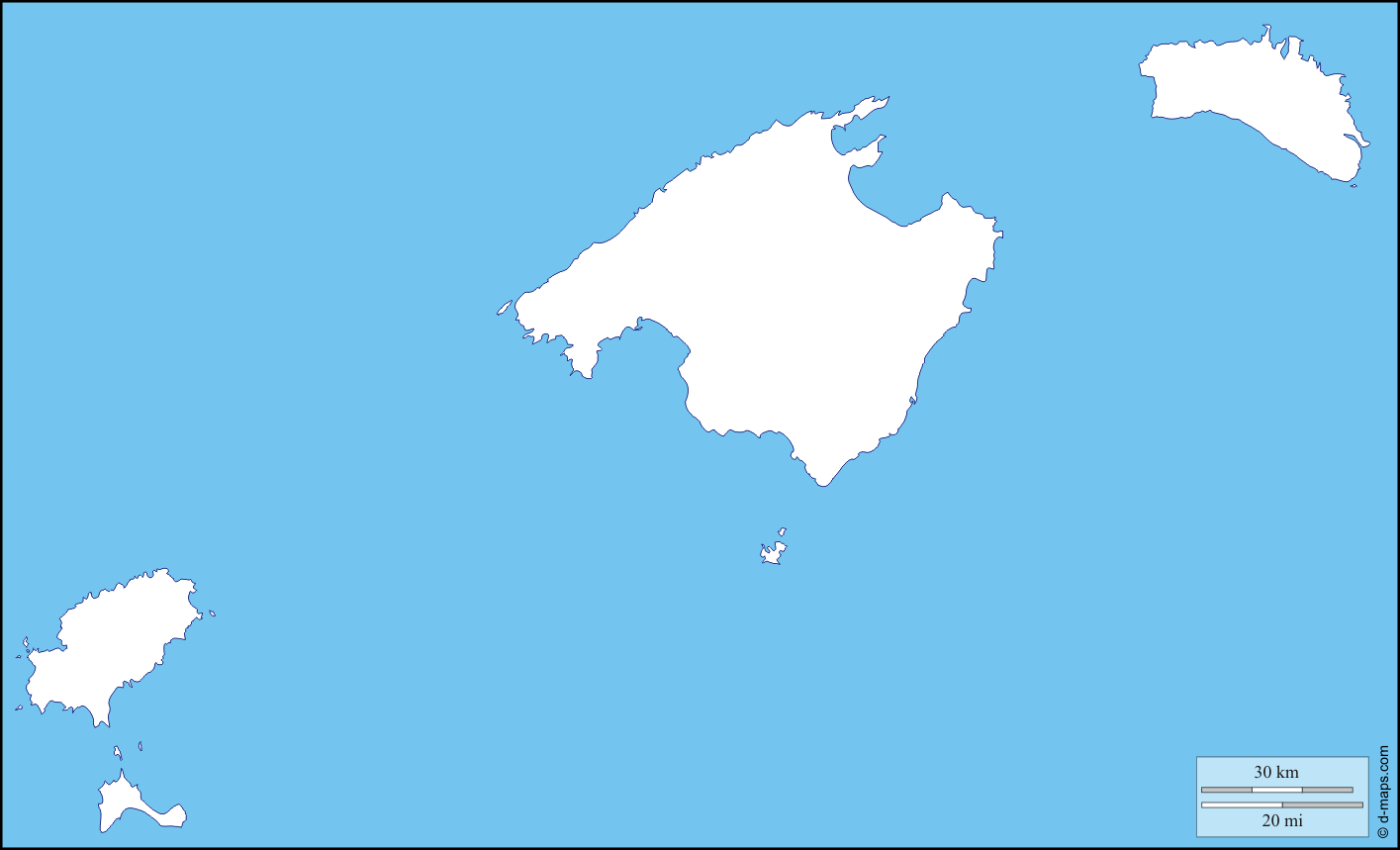 In addition to Catalan, which is spoken throughout the Balaerics, each of the three main islands has its own local dialect, but people comfortable switch to standard mainland Spanish. Thanks to their location just off the Spanish east coast you can easily plan a day trip to the mainland and for instance visit Barcelona or Valencia.
The islands enjoy a temperate climate and even during summer the temperatures are not excessive, due to the cool sea breezes. In July and August visitors can enjoy almost 11 hours of sunshine and even in the winter months you can expect mild temperatures and sunshine on most days.
Descriptions of the individual Balearic islands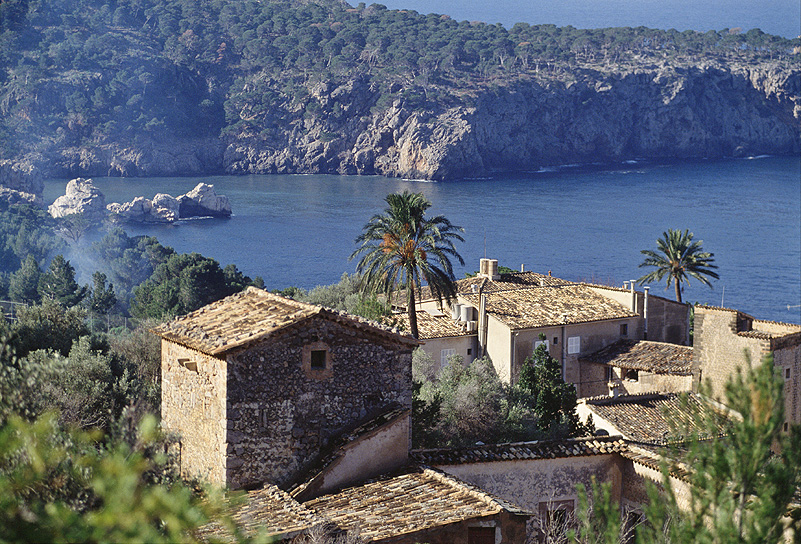 If you think about Majorca you are probably imagining huge hotel complexes, streets lined with bars and people partying all night long. And it is true that some of Majorca's coasts have been taken over by mass tourism, but these can easily be avoided if you want to. Splendid beaches, majestic mountains, a vibrant nightlife and water parks for the whole family – Majorca really has it all. One of the most breathtaking beauties lies beneath the surface: fascinating caves adorned with stalactites and stalagmites. The most impressive one certainly is the Coves del Drac whose four chambers are perfectly lit in bright colours, reaching a depth of 25 m. Here you will also encounter an underground lake called Lago Martel. You should also visit the Serra de Tramuntana, a mountain range forming the backbone of the north-west coast. Walking and hiking are very popular activities, due to the countless trails and panoramic view from the peaks.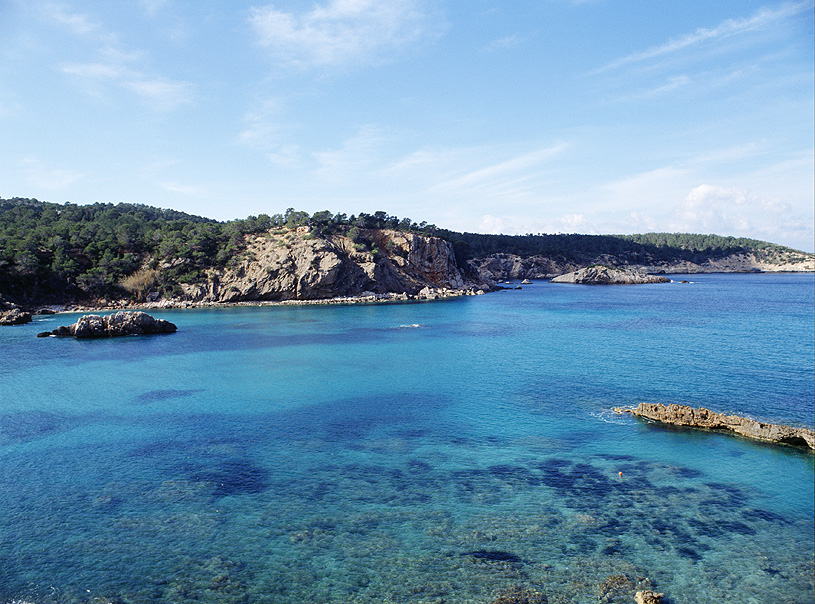 No doubt that Ibiza is famous for its incredible parties and spectacular audiovisual shows with DJs from all over the world. But there is much more to the island than its nightlife. Eivissa, as it is called by the Catalans, lures with an incredible beautiful nature which you can explore in its two natural parks. The territory of the Ses Salinas Park reaches from the south of the island to the north of its little sister Formentera and is covered by salt lakes, rocky coastlines and centuries-old cedars. Here you can encounter numerous peregrine falcons and sea eagles. Also worth seeing is the nature reserve of Es Vedranell and Es Vedrà which is made up of small rock islands, clear torrents, forests and mountain massives. The most significant historical building is the city Dalt Vila surrounded by its ancient city walls of the Renaissance period. While walking through the narrow streets you will feel relegated back to the Middle Ages.
Due to its strategic position in the Mediterranean a lot of different cultures have left their marks on Minorca, among Arabs, British, French and Romans. This has lead to an exceptional culture and a delicious local cuisine. Its name derived from the Latin words Insula and Minor, meaning "smaller island", and refers to its size, comparing it with its neighbouring island Majorca. Besides a stunning coastline and soaring cliffs Minorca offers a fascinating rural countryside and unspoiled natural habitats, where you can observe rare plants and animals. Countless trails and picturesque valleys are just waiting to be discovered. A highlight definitely are the astonishing talayots, a true relic from the Bronze Age, dating back to the late second millenium. The so called Navetas are the most impressive monuments and can only be found here. The most famous of these ancient burial sites is the Naveta des Tudons near Cuitadella.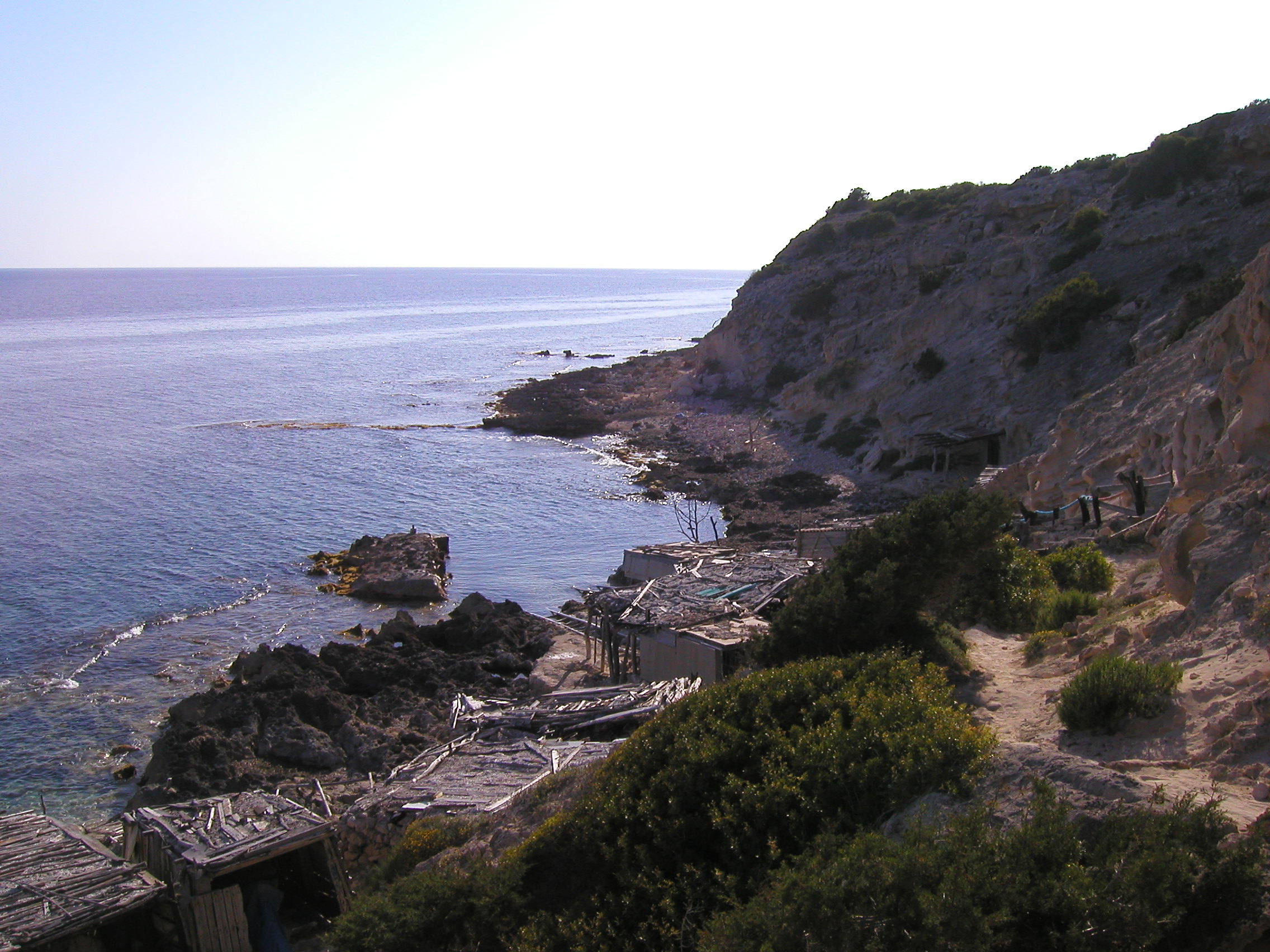 This serene refuge can only be reached by ferry from Ibiza, making it the perfect place for those who want to escape the stress and just let go. Formentera is a true paradise for divers as well. Thanks to the Posidonea Prairie, a plant endemic to the Mediterranean Sea, the waters surrounding the island are infinitely clear. Furthermore it creates a real underwater jungle in which you can discover a breathtaking flora and fauna. The charm of this little island is characterized by its respect for nature and deeply rooted culture. The Ethnological Museum has collected a huge amount of ancient tools that were used by the peasants. Visiting the Es Cap de Barbaria lighthous is a must. Here you can enjoy a dreamlike view to the sea and experience amazing sunsets. Right next to the lighthous there is a hole leading to a cave that takes you out on the cliff just above the water.
Source map: http://www.d-maps.com/carte.php?num_car=13428&lang=de