Sailing Canary Islands
Destination airports (from October to April)
Gran Canaria – from many European airports.
Combination with island hopping is possible: for example, a couple of days on Fuerteventura and Lanzarote, sailing and return flight.
[wpspoiler name="Inquiry here >>> Sailing Canary islands" style="wpui-green"][wptabs effect="slide" mode="horizontal"][wptabtitle]Mix sailing and stay on islands[/wptabtitle][wptabcontent]
An example how you can mix sailing Canaries with stay on islands for 2 weeks: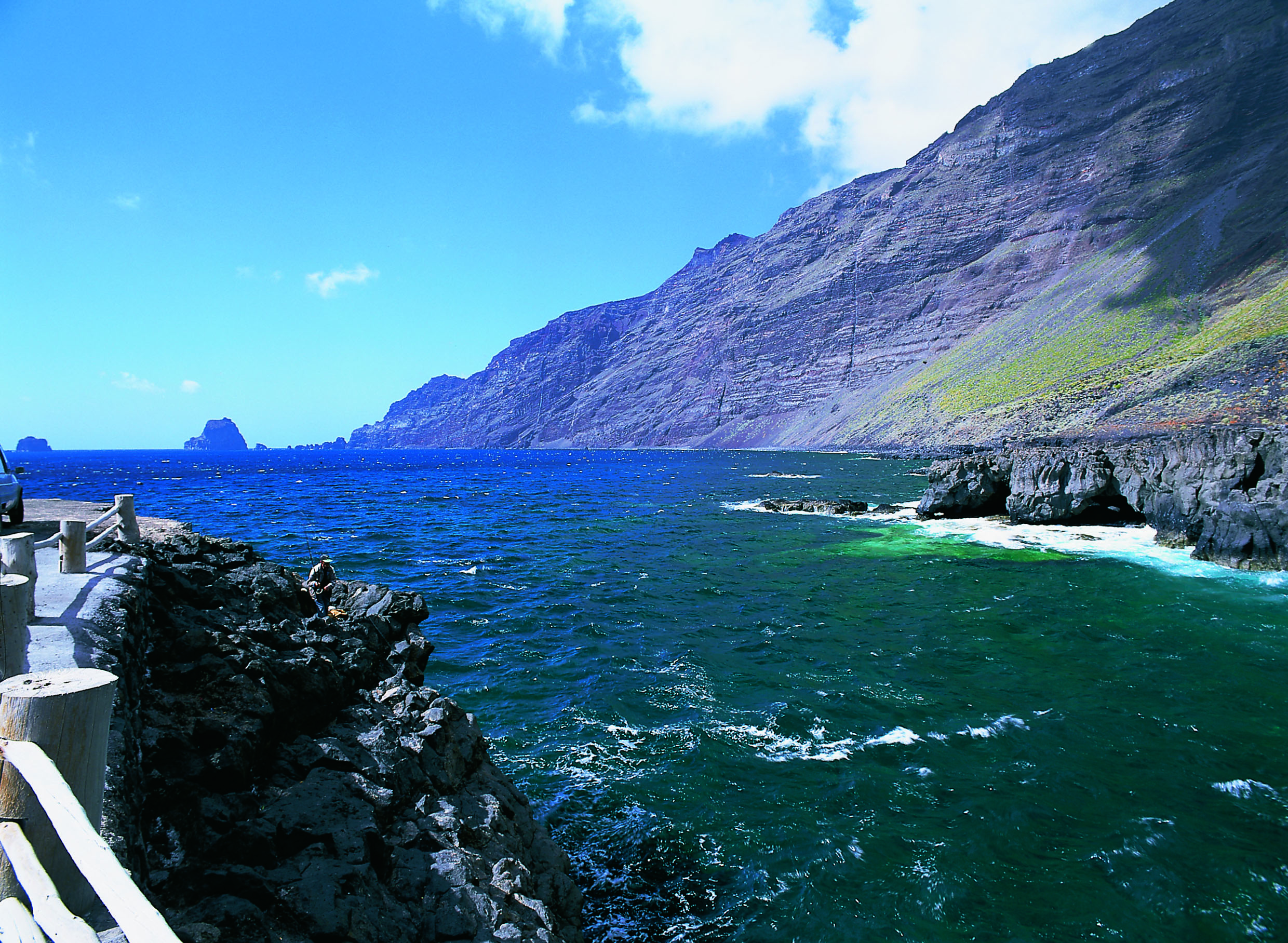 Arrival on Saturday on Gran Canaria, sailing to Tenerife, La Gomera and La Palma, stay on Lanzarote and Fuerteventura with return flight from Fuerteventura
Arrival on Saturday on Fuerteventura, stay on Fuerteventura and Lanzarote, sailing from Gran Canaria to Tenerife, La Gomera and La Palma with return flight from Gran Canaria
The tour chosen and mixed by you will be checked and flight, sailing and hotel reservations will be made according to your dates!
[/wptabcontent]
[wptabtitle]Only sailing inquiry[/wptabtitle][wptabcontent]

Start dates for sailing:
(from October until April)
Gran Canaria – Gran Canaria: Saturday 7 Nights
[/wptabcontent][/wptabs][/wpspoiler]
Canaries – Islands of Eternal Spring
Services included
• Sailing trip with skipper on Gib Sea 472 "Arkadi", "Ariadne" or "Argo"
• Accommodation in double cabin
• Use of the yacht and equipment
• Sailing instructions and confirmation of sea miles
Additional services
• Single cabin +50% (on request)
Services not included
• Arrival and departure (flights can be booked with us)
• Catering (approx. 150 € per person/week)
• Board cash (diesel, water, harbour fees etc., approx. 40 € per person/week)
Canaries trip Gran Canaria – La Gomera – Tenerife – La Palma from 480, – / week
| | | | |
| --- | --- | --- | --- |
| Tour number | Start | | Price € |
| CAN1418 | 23.01.16 | | 480,00 € |
| CAN1419 | 30.01.16 | | 480,00 € |
| CAN1420 | 06.02.16 | | 480,00 € |
| CAN1421 | 13.02.16 | | 480,00 € |
| CAN1422 | 20.02.16 | | 480,00 € |
| CAN1423 | 27.02.16 | | 480,00 € |
| CAN1424 | 05.03.16 | | 480,00 € |
| CAN1425 | 12.03.16 | | 480,00 € |
| CAN1426 | 19.03.16 | | 480,00 € |
| CAN1427 | 26.03.16 | | 480,00 € |
| CAN1428 | 02.04.16 | | 480,00 € |
| CAN1429 | 16.04.16 | | 480,00 € |
Price inquiry: Click on the green frame "Sailing Canary islands inquiry here" (free of charge)
Sailing Canaries
The yacht
You will explore the Atlantic Ocean and the Canary island with the very spacious Gib Sea 472. The crew is accommodated in 5 double cabins, two of which are equipped with bunk beds. Besides two showers and two toilets are available. The great salon is the ideal meeting point for everyone. The yacht convinces with outstanding sail charactaristics, so that even beginners should have no problem with its handling.
The sailing area
Due to the perfect climate and constant Trade Winds the Canary Islands offer exceptional sailing conditions, for both total beginners and well-versed sailors. This is also the reason why for centuries they have been known to be a very reliable sailing area. The versatile sea allows smooth passages as well as adventurous tours that will test your skills.
The tour
The cruise will start at the most beautiful harbour of Gran Canaria – Puerto de Mogan. Usually the first day will be a training day with the objective to give you a feeling for the handling of the yacht. The next day, after about 48 nautical miles through rolling waves, you will reach the first destination of this trip, the marina in San Miguel in the south of Tenerife. The following day will be far more relaxed. You will be leaving for La Gomera and visit its rain forest, which is unique for these latitudes and finish your day in a relaxed atmosphere in one of the traditional taverns. Then you will once again visit Tenerife, but this time your destination is the marina in Las Calletas, which is much calmer than the one in San Miguel. On the way there you will probably encounter whales or dolphins. Due to the exceptional climate on the Canaries, there is a great diversity of species. After a short stay it will lead you back to Gran Canaria, most likely to the harbour of Puerto Rico where your trip will end.
If you would like to discover the Canary islands in more detail you might want to combine your sail week with island hopping of go for the 14-day journey in autumn from Lanzarote, via Fuerteventura, Tenerife and La Gomera to Gran Canaria. Possibly you will also be able to stop at La Palma and/or El Hierro.
Please note that due to changing weather conditions the route might have to be adjusted on short notice.