Greece
You may probably have the idea of the land of myths, gods and heroes that shaped the Greek culture, art, architecture and literature? Or the monuments and archeology which reflect the time from antiquity to modern times?
You will see the thousands of Greek islands (many of them are uninhabited), which you can observe from the boat or discover with a diving mask. Or the mountains which are covered with dense forests and lush, blooming in all colors of spring meadows?
The best way to discover Greece is to travel from island to island: for example choose an island group and make a trip around them. The best and the most well-known island groups are Cyclades (from Greek  Kyklos = round) and Dodecanese islands (around Rhodes and Kos). The ferries sail frequently, they are modern and give the feel of a mini cruise with unusual perspectives on the Greek Islands. The tickets will be booked or you through the local travel agency and submitted personally before leaving the harbor of the island. Optional at extra cost, there are numerous private ferry operators that offer a faster but more expensive service.
One of the most popular routes for island hopping on Greek Islands crosses the middle Cyclades, including the islands of Paros, Naxos, Ios, Santorini, Mykonos with Syros, Tinos, Andros and Amorgos. Another route is through Dodecanese, which runs parallel to the Turkish coast and seizes the islands of Kos, Rhodes, Symi, Kalymnos, Tilos, Leros and Patmos covers. These are the best examples to discover the well-known variety of the most beautiful Greek islands and their traditional inhabitants.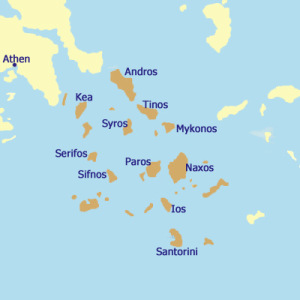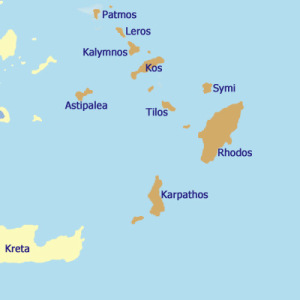 Italy, France & Spain
coming soon
Caribbean
coming soon